Fort Bend County Habitat for Humanity Grant Prioritizes Harvey Victims
People who lost their homes during Hurricane Harvey are the number one priority of the Habitat for Humanity Grant in Fort Bend County, Texas.
---
The Habitat for Humanity grant application for new-build homes through the Fort Bend County, Texas, branch is currently open, with Hurricane Harvey victims receiving priority.
Potential applicants should demonstrate:
a need for shelter
willingness to put in at least 250 hours of "sweat equity"
an annual income that is 50-80 percent of the Fort Bend County's median income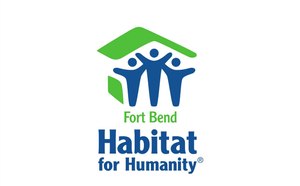 Focusing on Victims of Hurricane Harvey
According to Houston Public Media, 6,800 homes in the county were damaged or destroyed by the catastrophic hurricane that battered Texas last summer.
"Those damaged homes, a little over 3,000 of those happened up in the Canyon Gate/Cinco Ranch area of Fort Bend County," Jeff Braun, Fort Bend County's emergency management coordinator, said.
While the county has waived certain permit fees to expedite the process for people looking to rebuild, it's a costly process at an individual level. Through the Fort Bend Habitat for Humanity grant, those affected by Hurricane Harvey who meet the requirements will be made a priority.
Fort Bend County's Habitat for Humanity branch was also awarded a $50,000 critical home repair HEART grant from the Texas State Affordable Housing Corporation (TSAHC) to repair five hurricane-damaged homes in the county.
What's Different About a Habitat for Humanity Mortgage 
Unlike conventional mortgages, a mortgage received through Habitat for Humanity grant are eligible to purchase a new-build, 3-4 bedroom home at 0 percent interest rate.
Approval also requires a certain amount of training classes, as well as a commitment from the recipient they will provide at least 250 hours of "sweat equity" into the nonprofit, which can include working on construction sites, at the office or in a retail space. Family members can also donate time toward the recipient's hours.
Habitat for Humanity Grant Income Guidelines
Applicants selected to receive a new-build home are based on the number of family members, as well as annual income:

Learn more on the Fort Bend County Habitat for Humanity website.