Report: Regulating Commercial Cannabis & Community Impacts
ICMA, with support and funding from the city of Half Moon Bay, California, developed a report on the local impacts of commercial cannabis with 10 case studies.
---
The International City/County Management Association (ICMA) has produced a report, The Local Impacts of Commercial Cannabis, addressing the implications of commercial cannabis of interest to all communities considering legalization. The report, which can be reviewed and downloaded below, is divided into four areas:
Economic development
Public safety
Public health
Environment
Discussions also address tourism, safety hazards, youth concerns and specific considerations for local government managers that are based on tips from municipal and county leaders.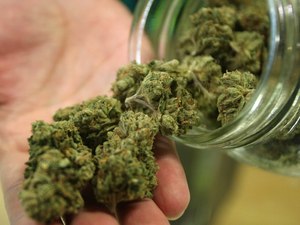 In addition, there are 10 local government case studies that review the processes and decisions in their efforts to regulate commercial cannabis businesses in their communities. The communities are:
Carpinteria, California
Durango, Colorado
Fort Collins, Colorado
Grover Beach, California
Jackson County and Ashland, Oregon
Juneau, Alaska
Kirkland, Washington
Pacifica, California
Santa Rosa, California
Download the report from ICMA's website.
Learn more about commercial cannabis