5G vs Accurate Weather: FCC asked to Halt Spectrum Auction Due to Government Concerns
An FCC spectrum auction could compromise weather forecasts based on nearby spectrum used to measure water vapor, according to some federal agencies. Senators ask FCC to halt the auction.
---
While the Federal Communications Commission is not auctioning the spectrum bands that the national weather system relies on to wireless companies pursuing 5G broadband implementation, two senators have asked FCC Commissioner Ajit Pai to halt activity, as originally reported by Ars Technica.
Senators Ron Wyden (D-Ore.) and Maria Cantwell (D-Wash.) urged the FCC in their letter to refrain from enabling wireless companies to operate 5G in that spectrum until weather forecasting operations are protected. They have also asked the agency to send more information to the National Oceanic and Atmospheric Administration (NOAA) and National Aeronautics and Space Administration (NASA).
According to the report, studies show that activity in the adjacent bands to 24.25 GHz can interfere with critical data collection. A U.S. Navy memo the senators cite relies on forecasts that use remote sensing in the 23.6-24 GHz bands to determine water vapor and factor into flood, hurricane, winter storm and tornado forecasts.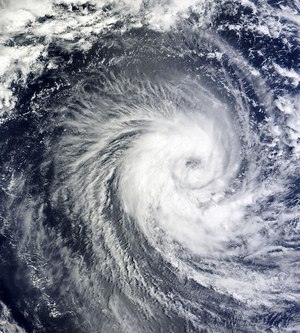 The concern is based on "bleed-over" from wireless companies using the nearby spectrum for 5G wireless coverage that could potentially impact multiple government agencies and industries that depend on forecast accuracy. The senators cited the Navy's concerns about how reduced accuracy of forecasts could impact flight safety and degraded battlespace awareness, as well as impacts on public safety officials that depend on accurate weather forecasts to make decisions. There are currently 25 states currently at risk for flooding, according to NOAA:
JUST IN:: @NOAA #SpringOutlook 2019: Historic, widespread #flooding to continue through May. Access our images & video at https://t.co/h0FHkKJavk @NWS #Spring pic.twitter.com/fZruKfQ8nR

— NOAA Communications (@NOAAComms) March 21, 2019

Review and download the senators full letter:

05132019 FINAL Wyden Cantwell Letter to FCC Re 5G 24 GHz Spectrum (1) by Ed Praetorian on Scribd