Resource: Rebuilding After Disaster Strikes, Proven Strategies
Learn about strategies municipalities have used to not only rebuild after disaster but also strengthen community resilience ahead of the next one in this overview of "Rebuilding After the Storm: Strategies That Work," a presentation given at the 2018 ICMA conference in Baltimore.
---
From the California wildfires to the hurricanes that struck Texas, Florida, and Puerto Rico, many local governments face massive challenges to rebuild.
At last year's International City/County Manager's Association (ICMA) conference, an annual educational and networking event for local government professionals, one session highlighted strategies that have proven effective in:
engaging residents in the process of rebuilding,
finding the resources to rebuild essential infrastructure quickly
and helping businesses get up and running again.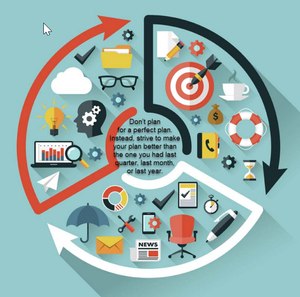 Participants heard about how Florida communities have streamlined the recovery process, the challenges in rebuilding Puerto Rico communities, and lessons learned from other major disaster recovery experiences.
The informational slides from these presentations can be reviewed and downloaded below and will hopefully serve as guides for future disaster planning efforts.
Rebuilding After Disaster Strikes_all Slides by Ed Praetorian on Scribd
About ICMA
ICMA, the International City/County Management Association, advances professional local government worldwide. The organization's mission is to create excellence in local governance by developing and fostering professional management to build sustainable communities that improve people's lives. ICMA provides member support, ethics education and enforcement, publications, data and information, peer and results-oriented assistance, and training and professional development to appointed city, town, and county leaders and other individuals and organizations throughout the world.