8 More U.S. Cities Join 100 Resilient Cities
The Rockefeller Foundation has selected a total of 31 U.S. municipalities for the grant-funded opportunity to create a road map to resilience.
---
The 100 Resilient Cities Challenge by the Rockefeller Foundation has selected eight additional U.S. municipalities as part of its third and final round of winners:
Washington, D.C.
Miami/Miami Beach/Miami-Dade County, Fla.
Nashville, Tenn.
Seattle, Wash.
Atlanta, Ga.
Minneapolis, Minn.
Honolulu, Hawaii
Louisville, Ky.
According to the Challenge website, the team and a panel of judges reviewed more than 1,000 applications looking for innovative mayors, catalysts for change, an affinity for building partnerships and history of stakeholder involvement. The challenge first selected cities in 2013 and a second group in 2014. There are now 31 U.S. municipalities selected for the opportunity.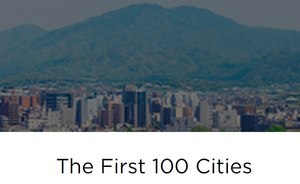 The grant and technical assistance program is designed to help the world's cities become more resilient to not only physical but also the social and economic challenges that effect cities daily, such as unemployment, poor public transportation, violence and chronic resource shortages.
The 100 Resilient Cities are armed by the Rockefeller Foundation and its partners with the following:
Financial guidance and support for hiring a chief resilience officer who will lead the city's resilience efforts
Expert support for developing a resilience strategy
Technical services and support
Membership to the global network
Read the announcement on the first 100 on the 100 Resilient Cities website.