DOJ Grants Seek to Find Ways to Prevent Opioid Abuse in Youth
Programs funded by the grant will use data to show successes and reveal evidence-based approaches that address different types of opioid abuse in youth. 
---
A new discretionary grant was recently announced by the U.S. Department of Justice's Office of Justice Programs to identify ways to prevent opioid abuse in youth and improve community safety.
Cities and towns nationwide are eligible to apply for the nearly $7 million in grant funds available for the Opioid Affected Youth Initiative, with a maximum grant request of $1 million.
The grants are intended to fund programs that use data to determine: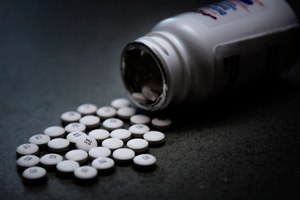 This could include both legal and illegal opioids. Is there a population with heavy heroin use, or are legal prescription drugs the issue? Both are opioids, but each requires a different approach to provide assistance to the affected population.
In addition, the programs should use a three-pronged approach:
Public Safety
Accountability
Life Skills
Grant recipients should also plan to create information systems designed to:
Determine what type of data should be collected
Analyze outcomes
The deadline to apply for Opioid Affected Youth Initiative grants is May 7.