PA Offering $893K JAG Grants to 'Under $10K Municipalities'
Funds from these JAG grants can be used for LEO training, tool and equipment purchases, online training and department accreditation. 
---
Applications are now being accepted for the Byrne JAG grants, designated for "under $10K municipalities" who did not qualify for a direct JAG award from the Bureau of Justice Assistance.
Byrne JAG Grants Goals
Administered through the Pennsylvania Commission on Crime and Delinquency (PCCD), the funds from the Byrne JAG grants will be used: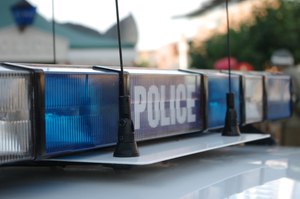 To provide LEOs with the appropriate or necessary tools and equipment to combat crime and gang activity
To provide law enforcement with training opportunities to assist them in combating and preventing crime
To increase the number of accredited police departments in the commonwealth
To increase the availability of online training for law enforcement officers
To increase effective communication by improving or implementing data sharing strategies
Byrne JAG Grants Eligible Activities
Once approved, projects will begin on July 1st and run through June 30, 2020. Eligible activities funded by the Byrne JAG grants include:
Gaining accreditation of municipal police departments
Online training of LEOs
County and regional law enforcement data-sharing initiatives
Strategies to combat gang activity and violence, by:

a. Tactical and enforcement equipment

b. Specialized training, such as Crisis Intervention Team Training, etc.

c. Records management or records retention improvement

d. Strategies or equipment to improve communications

e. Strategies to reduce gun or gang violence

f. Strategies to reduce cyber crime

g. DUI enforcement and equipment strategies

h. Naloxone kits and related training
Applications are due by March 22.
Apply for a Byrne JAG grant online by registering through the PCCD website.