Detroit Addresses Lead Paint With Website & Rental Inspections
Lead paint and other safety hazards in Detroit rental housing will be addressed this year as the city launches a website and compliance program designed to target 80,000 unregistered properties.
---
Last month Detroit launched its rental property enforcement program to ensure landlords have properties in compliance with city ordinances, including those for lead paint and other safety hazards.
In 2016, Detroit had 2,500 registered rental properties and 80,000 unregistered. On October 31, 2017, the city passed an ordinance amending its building regulations to address blight housing violations and enforce annual lead hazard inspections.
The city developed a rental property registration portal on its city website with a plans submission tool and information about obtaining certificates of compliance, fees and forms, property maintenance codes, a list of third-party rental inspection companies and more.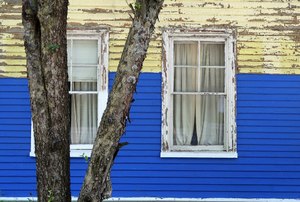 Detroit landlords are being asked to follow a schedule by zipcode, in order to stagger the registration and compliance periods across the city. They have 90 days to register their properties, and a six-month window to bring them up to code and get inspected, according to Mlive.com.
These changes will help us protect the thousands of Detroiters who rent and to make stronger neighborhoods for everyone," said Councilman Andre Spivey.
Lead Paint Protections for Tenants, Support for Complying Landlords
If properties do not receive compliance certificates -- which can be withheld if landlords are in arrears on their property taxes for more than one year -- tenants can pay rent into escrow accounts. If compliance is not obtained within 90 days, the rent is returned to the tenant.
For landlords that comply with the rental inspection program, the city will expedite appeals on denials or suspensions of compliance. For those that perform long-term or permanent lead paint abatement work, Detroit will waive annual lead hazard inspections.