What Cities are Doing to Fight Tree Vandalism
Cities are getting creative in protecting against tree vandalism, with shaming campaigns, trunk protection, awareness and maybe even a little fox urine.
---
A neighborhood overflowing with lush, mature trees can boast higher property values, and a tree-lined park is a highly sought after amenity for local communities. Trees provide practical and aesthetic components, therefore seemingly random acts of tree vandalism can't be overlooked.
So, why are people killing trees?
Tree Vandalism Costs Cities Time & Money
Tree vandalism in the form of poisoning or girdling—the act of stripping rings of bark, almost always resulting in the death of the tree—is devastating to local communities. Large, mature trees can be valued at $15,000 to $30,000, depending on the size and species, and the costs to replace them with young trees, as well as the time it takes to wait for them to mature, are significant.
In April, police discovered 30 trees had been vandalized at Lebanon Hills Regional Park in Eagan, Minn., and last month, five more damaged trees were discovered in a neighboring park, with no promising leads on a suspect.
Baltimore County police in Maryland are currently investigating the vandalism of 32 trees on several streets, after holes were found drilled with "surgical precision" into the trees' bark.
In Australia, tree vandalism has become a rampant problem over the last several years, leaving local councils scrambling to come up with a solution, as the costs of replacing their damaged trees build.
With all the benefits trees provide cities, the big question when it comes to tree vandalism is, "Why?"
Three Possible Reasons for Tree Vandalism
It doesn't seem like there should be a rational answer to the reason for tree vandalism, and there's not, but it often comes down to three possible culprits:
Homeowners wanting a better view
Neighbors disputing over property or yard maintenance
General vandalism
Trees can be vandalized in other ways that are more expected as well, including removal for community progression or vandalism by certain animals, such as beavers.
Searching for Tree Vandalism Solutions
Just like with any other vandalism spree, local communities are committed to finding ways to prevent damage to their property.
Towns in Australia have seized upon a "shaming" policy, putting large billboards up next to trees that have been replaced due to vandalism, preventing homeowners who are seeking a better view from enjoying it. The billboard is only removed once the replacement tree grows taller than the sign.
In Eagan, Minn., the sheriff's department is offering a $5,000 reward to anyone with information about the tree vandalism that leads to an arrest, the first-ever reward offered for property damage in the city.
In Baltimore County, residents are participating in an "Adopt-a-Tree" program, in hopes of reviving the trees that have been poisoned. Participants dedicate themselves to watering the tree extensively, in hopes of flushing out the chemicals and bringing it back to health.
When photos emerged of a man carving a drawing into a tree off the Gatlinburg Trail in the Great Smoky Mountains of Tennessee, park rangers were quick to get the culprit's face onto social media, in hopes someone would recognize him and turn him in.
The first step for many communities is to create awareness campaigns that educate the public on the importance of trees and the cost of replacement to the local government. These campaigns often provide information about what to look for, what to do if tree damage is suspected and how to foster a sense of pride for the trees in the area.
Stopping Grinches Who Steel Christmas Trees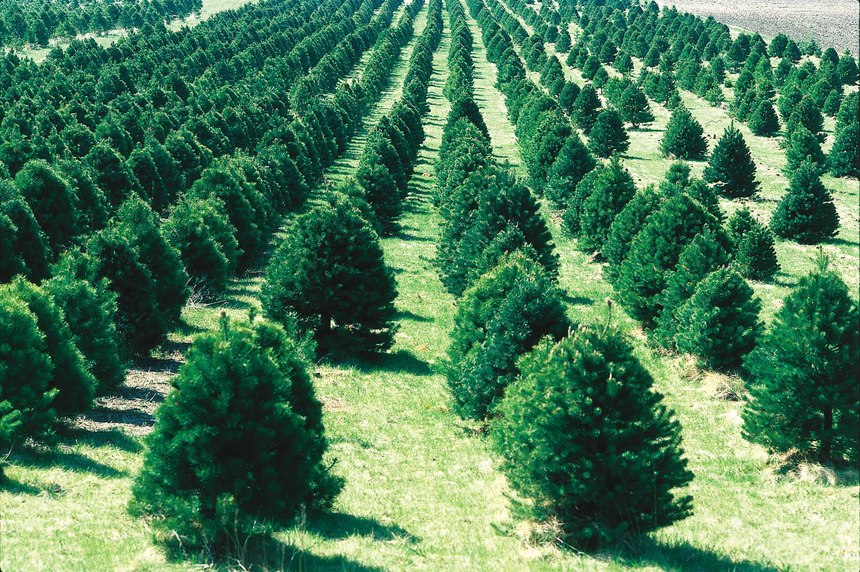 Not even special occasion trees are safe, as every year many towns find themselves searching for Christmas tree thieves.
When the city of Lincoln, Neb., discovered thieves were targeting trees in community parks and on private property, town officials came up with a unique idea to deter the Grinches: fox urine. It's a a creative solution to a troubling problem, with a 100 percent success rate.
Mixed with glycerin and water, the liquid is sprayed on the trunks of trees to prevent them from being cut down. The cold air prevents the urine smell from becoming too pungent, but once the tree warms up after being stolen and brought inside, the odor is unbearable. And, to ensure that their plan was successful, city leaders added a bit of skunk essence to the mixture for good measure.
Signs were posted near the trees detailing their secret weapon, and the city reported that there are no more instances of tree vandalism.