Chicago Soda Tax to be Studied for Health, Economic Merits
The university study will examine the public health, economic and workforce impacts of the Chicago soda tax over a three-year period.
---
CHICAGO TRIBUNE
By Greg Trotter
Former New York Mayor Michael Bloomberg has spent millions on advertisements touting the public health potential of Cook County's controversial sweetened beverage tax.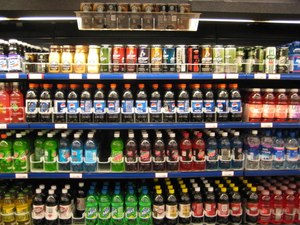 Now, thanks to about $2.5 million in funding from his Bloomberg Philanthropies, researchers at the University of Illinois at Chicago will study whether the tax actually improves public health over an extended period of time.
Though the study's funded by Bloomberg's charity, UIC researchers and officials at Bloomberg Philanthropies say the research will be rigorous in method, free of Bloomberg's influence and, ultimately, peer-reviewed by independent experts before being published.