Clark County's 2019 Measles Outbreak Cost Health Dept. $864,679
Measles outbreaks are costing public health budgets millions, but even smaller outbreaks log thousands of hours by public health staff and responding government agents.
---
In January, Clark County Council Chair Eileen Quiring declared a public health emergency in response to a measles outbreak and soon after Washington Governor Jay Inslee declared a state of emergency. After six weeks with no new cases, the department declared the Clark County, Washington, measles outbreak over on April 29th.
During the outbreak Clark County Public Health:
Identified and contacted more than 4,100 people who were exposed to measles
Made daily monitoring phone calls to more than 800 people considered susceptible to contracting measles
Administered Immunoglobulin – antibodies that can help prevent measles infection – to 44 infants, pregnant women and other children younger than 5 years old who were exposed to measles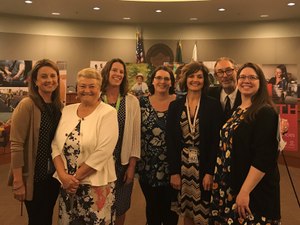 Local schools identified 849 susceptible students who were exposed to measles.
The local public health department activated its incident management teams to respond to the measles outbreak, and spent 63 days in full incident response mode. More than 230 people worked on the incident, including 89 of the department's staff that clocked clocking 12,684 hours, 57 Washington Department of Health staff, 50 Medical Reserve Corps volunteers and three Centers for Disease Control and Prevention staff, along with partners from other local health departments and volunteers.
The total cost for the outbreak was $864,679, with $616,265 in public health department staffing costs.
According to Clark County Public Health, "The outbreak began Jan. 3, when laboratory testing confirmed measles in a child who traveled to Clark County from Ukraine. Based on the information gathered during the investigation, Public Health could not determine whether this case was the source of the outbreak. The local outbreak predominantly affected children – 93 percent of cases were 1 to 18 years old – and people who were not immunized. One person was hospitalized."
Be Prepared for All Hands on Deck
To make room for more than 200 government agents and partners responding to the measles outbreak, Clark County Public Health took over the building it shared with several other local government departments, according to the Wall Street Journal.
The department's director, Dr. Alan Melnick said that the workload was a nightmare, and lamented the high price tag for "something completely preventable."
Government officials try and track down every person that may have been exposed to measles in the four days they are contagious with no obvious symptoms. Health officials might need to reach out to hundreds of potentially exposed people from each confirmed case.
If you have something like a measles outbreak, pretty much everyone in your department is going to be working on that," said Karen Smith, the state public-health officer and director of the California Department of Public Health, which has seen more than 50 confirmed cases this month.
In hard-hit New York state, costs of the outbreak have soared above $18 million, according to the New York State Association of County Health Officials. While unvaccinated communities in New York City and Washington have experienced the most acute measles outbreaks, half of U.S. states have been affected by measles cases in a 25-year high through mid-May, according to Governing.
Review and download Washington's measles information flyer:
Washington Measles by Ed Praetorian on Scribd
Learn about the Centers for Disease Control and Prevention's Do Not Board list.