N.C. Has an Increase of Opioid Overdose Emergency Department Visits
North Carolina is seeing an increase in opioid overdose emergency department visits. Interventions are lowering overdoses, but fentanyl is increasing them.
---
In North Carolina, which has one of the largest rural populations in the country, opioid overdose emergency department visits are higher than they were last year -- and nearly 40 percent higher than they were in the first half of 2016, according to a recent report by North Carolina Public Radio.
The North Carolina Department of Health and Human Services reported 2,752 opioid overdose emergency department visits through the end of June: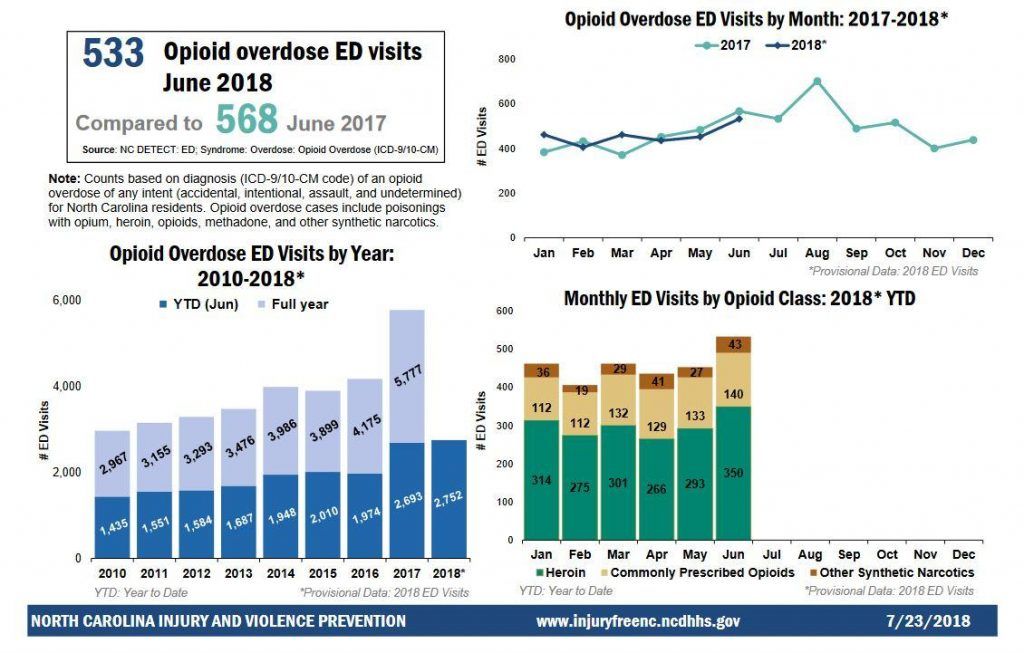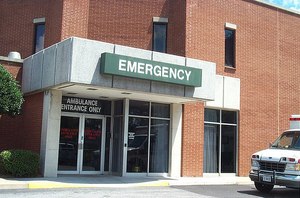 Interventions like the Rural Opioid Overdose Prevention Project by North Carolina Harm Reduction Coalition (Coalition) are credited for the numbers not being higher. The program provides community-level risk education in five rural counties, distributing naloxone kits to high-risk opioid users and working with local partners to adopt overdose prevention practices, according to an announcement by the Aetna Foundation, one of the program's funders.
A spokesman for the Aetna Foundation told EfficientGov that the Coalition has provided naloxone kits and overdose prevention education to 1,239 unique high-risk opioid users and another 2,678 naloxone kits to high-risk opioid users in Vance, Cumberland, Brunswick, Haywood and Johnston counties. Also, the program trained 2,461 law enforcement officers in 38 agencies throughout the state and 2,479 others working in public health, managed care organizations, shelters, treatment centers and public safety in overdose prevention and response.
If it weren't for some of the interventions that are in place currently – that are starting to be funded – I believe it would actually be worse," said Dr. Abhi Mehrotra, a University of North Carolina Health Care Emergency Department Medical Director.
The Coalition has received 169 voluntary overdose reversal reports in the first half of the year and 56 participants enrolled in harm reduction programs in the five target counties, indicating early successes for its opioid intervention initiatives, according to the Foundation spokesman.
Fentanyl is a factor cited for the 2018's increase in opioid overdose emergency department visits in the state, according to Robert Childs, executive director of the Coalition, noting that he advocates for programs that allow users to test their drugs for the synthetic opioid.