22 Police Agencies to Get Ballistics Equipment From DOJ
State and local agencies will receive ballistics equipment used by the ATF and get violent crime investigative leads within 48 hours.
---
WASHINGTON — The Department of Justice announced last week that it is awarding new ballistics equipment to 22 state and local law enforcement agencies nationwide, according to All on Georgia.
The technology is also used by the Bureau of Alcohol, Tobacco, Firearms and Explosives (ATF) as part of its National Integrated Ballistic Information Network (NIBIN), which compares images of recovered shell casings and firearms to help investigators identify shooters.
"By deploying equipment to these 22 law enforcement agencies, investigators will now receive investigative leads within 48 hours," ATF Deputy Director Thomas Brandon said.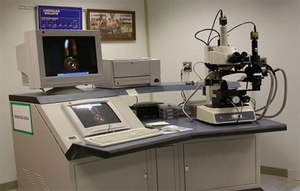 They will have new opportunities to disrupt the shooting cycle and make our communities safer."
Sixteen agencies will receive NIBIN equipment for the first time: 
Anchorage, Alaska, Police Department
Aurora, Illinois, Police Department
Berks County, Pennsylvania
Charleston, West Virginia Police Department
Cheney, Washington, State Patrol
Des Moines, Iowa, Police Department
Frederick County, Maryland, Sheriff's Office
Ft. Myers, Florida, Police Department
Glendale, Arizona, Police Department
Nassau County, New York, Public Safety Center
Lexington, Kentucky, Police Department
Miami Gardens, Florida, Police Department
Orange County, New York, Intelligence Center
Pensacola, Florida, Escambia County Sheriff's Office
Richmond, Virginia, Police Department
San Bernardino, California, Police Department
Six agencies will receive additional equipment to augment existing crime gun intelligence programs:
Baton Rouge, Louisiana, State Crime Lab
Cincinnati, Ohio, Police Department
Denver, Colorado, Police Department
Detroit, Michigan, Police Department
Jacksonville, Florida, Police Department
Philadelphia, Pennsylvania, Police Department