Congress Blasted for Inaction on Benefits Funding to 9/11 First Responders
Satirist Jon Stewart testifies on Never Forget the Heroes Act of 2019, a bill that would reauthorize healthcare and benefits for thousands of first responders suffering 9/11-related illnesses.
---
Jon Stewart, the former host of "The Daily Show," appeared before the Congressional  House Judiciary Subcommittee on Civil Rights and Civil Liberties in Washington, D.C., to address health benefits for 9/11 first responders through the Never Forget the Heroes Act of 2019, which reauthorizes the 9/11 Victim Compensation Fund (VCF) ending in 2020. The bill proposes funding for healthcare and benefits to 9/11 first responders.
Stewart noted that there was a filled room of 9/11 responders behind him, and a nearly empty Congress in front of him, arguing that the disrespect shown by lawmakers on this bill was in part based on an erroneous sentiment on their collective part that the funding need is "a New York issue."
Al Quada didn't shout 'Death to Tribeca'. They attacked America," he said, calling Congress "callous" and indifferent on the continuing health plight of 9/11 first responders.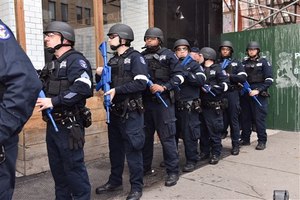 According to CBS News, Dr. Jacqueline Moline, Chair of Occupational Medicine, Epidemiology and Prevention at Hofstra's School of Medicine, testified that there are currently more than 11,000 types of cancer reported since the attacks on 9/11, ranging from Glioblastoma, an aggressive form of brain cancer, to lung cancers.
Watch his testimony, which got a standing ovation from the 9/11 first responders that attended the committee meeting:
The bill, introduced in February, would authorize claims through year 2089. It was referred to subcommittee in March. VDF had been reauthorized in 2015, but the funding is running out as thousands suffer and hundreds have died as a result of 9/11-related illnesses.