Detroit Passes Fair Chance Housing Ordinance for Returning Offenders
Detroit's Fair Chance Housing Ordinance regulates criminal background checks in tenant screening to provide ex-offenders opportunity for housing.
---
MICHIGAN RADIO
Most Detroit landlords will no longer be able do to criminal background checks on potential tenants until they've otherwise completed the rental application process.
City officials say the new Fair Chance Ordinance will help ex-offenders stay on the right path by offering them a better shot at secure housing when they return home. They say it's needed in a city where about 1,000 people return from prison each year.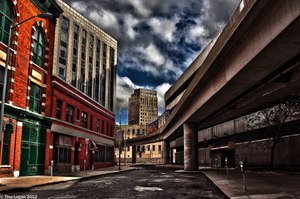 Karlos Harris says he's found success running a digital marketing company after spending eleven years behind bars, but that post-prison success may not matter to many landlords.
I employed last year about 34 individuals, a lot of returning citizens and veterans alike," Harris said. "But as a returning citizen myself, one of the biggest problems I've had is with housing."
Continue reading the story on MichiganRadio.org.
Learn about Detroit's Returning Citizen's Task Force behind the ordinance on DetroitMI.gov.
Review and download Detroit's Fair Chance Ordinance:
Fair Chance Ord and Cover Ltr Filed With Clerk Oct 25 by Ed Praetorian on Scribd