Grants Strengthen Public Safety Referrals to Drug Treatment in Anne Arundel County
Anne Arundel County is using grant funding to scale up demand for its Safe Station program, where individuals can request drug treatment services at police and fire stations.
---
Anne Arundel County, like many others, has found that when police and fire stations become a place where people who use illegal drugs go for help without fear of arrest, more people with substance use disorder get to treatment.
When the county's Safe Station program opened in 2017, the popularity went well beyond what county officials expected, according to FireRescue1.com. Anne Arundel Police reported 15 people per week came in to stations and requested treatment services.
That number doubled and is still growing. As a result, detoxification treatment demands have increased, and the number of people coming into the county's police and fire stations and requesting services also presents operational challenges. The county is adding another mobile crisis team to respond to demand with the support of grant funding.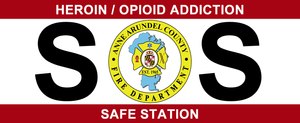 How Safe Stations Works
Safe Stations was implemented in response to the growing opioid epidemic, a state-declared emergency. The Safe Stations Initiative allows any individual with substance use disorders seeking treatment to walk into any county police or fire station to seek assistance. When someone comes in to a police or fire station and requests assistance, they are given a medical assessment by EMS, according to the Anne Arundel County Mental Health Agency.
If they require immediate medical attention, EMS will transport them to the emergency department where a mobile crisis team member will be sent. If they do not need immediate medical attention at the time they request services, a the crisis response team is contacted to provide further access to treatment and follow-up care.
Public Safety Operations Accommodate Public Health Referral
Capt. Russ Davies, spokesman for the Anne Arundel County Fire Department, told Firehouse that he assigns a crew to each person requesting services until the county's Mobile Crisis Team arrives and assumes responsibility. However, some stations in the county having smaller teams. At times, emergency calls may be forwarded to another station if a crew has a Safe Stations patient. Police and fire stations are now seeing about 100 people per month and need to transfer them into treatment quickly and efficiently.
Halfway through the current fiscal year, the county's Safe Station patient numbers are outpacing last year. As of December 31, 2018, the county had 686 evaluations compared to 868 total for FY 2018.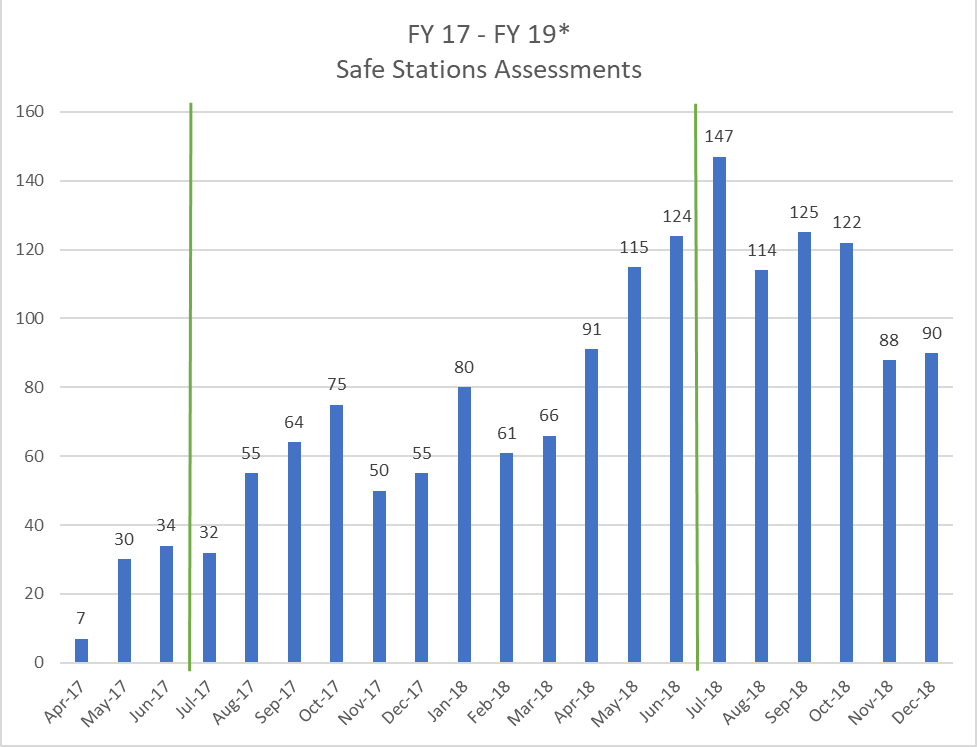 However, with firehouses across the county having smaller teams than the more centralized and larger police department districts, sometimes there's only one unit at a given firehouse.
Davies said that means that if a crew has been assigned a Safe Stations patient and another emergency call comes in while they're waiting for crisis responders, it could be forwarded to another station.
That's something that's been a reality since we started it," Davies said. "It's the same thing that happens with any type of call we run."
The agency has received a Maryland Community Health Resources Commission $500,000 grant to support the addition of another mobile crisis team to support linking those seeking treatment to recovery services at fire and police stations and coordinate care services and and peer support, according to the Maryland Department of Public Health. Previously, a $287,000 state grant helped to add personnel to the county's Crisis Response Team and address capacity issues.
While there is interest in replicating the program in other Maryland counties, volunteer fire departments present additional challenges to staffing similar Safe Station initiatives.