Homegrown Extremists Recruited Online May Mobilize Quickly
Counter-terrorism units monitor chat rooms, online forums and more to detect the radicalization of homegrown extremists and prevent their violent attacks.
---
Law enforcement investigators search for violent rhetoric on multiple online platforms to suss out homegrown extremists, according to a story in the Daily News about a U.S. Army veteran that planned a dirty bomb attack on a Southern California white supremacist rally counter-terrorism units, which was thwarted by the FBI.
Potential perpetrators -- "isolated, frustrated young people" -- are being radicalized through online forums and digital tools, challenging counter-terrorism efforts.
Britton Schaefer, a former member of the FBI's Joint Terrorism Task Force interviewed for the story, said terrorist groups understand how to use technology to recruit globally and almost instantaneously. Encrypted text messages in WhatsApp and Kik sent in real time from anywhere go undetected.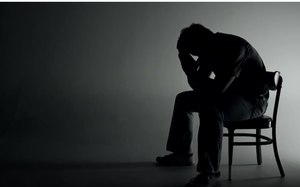 "That communication is basically undetectable," he said.
While federal officials have not yet provided evidence that the accused communicated with members of an extremist group overseas, Ryan Young, the special agent in charge of the FBI's Los Angeles office, said agents observed his "rapid" change from "radicalization to mobilization to violence."
We don't know what we may miss, but in some of these violent chat rooms they find a lot of like minded individuals," said Young.
The Islamic Center of Reseda reported that the accused in the thwarted bomb attack on the white supremacist rally only appeared at the mosque a few times.