Calling First Responders: Advise FirstNet Coding Challenge (Tech to Protect)
First responders, emergency managers and others in public safety are needed to advise the national Tech to Protect Challenge.
---
BOULDER, COLORADO — The Tech to Protect Challenge announced the launch of its national innovation contest aimed at advancing public safety communications.
The coding contests are set to take place in 10 U.S. cities in September and November 2019. They are designed to foster technology solutions that will aid emergency responders in serving and protecting communities nationwide. The Tech to Protect Challenge also invites the public safety community to get involved by serving as a knowledge resource for participants or submitting their own solutions to the coding contests.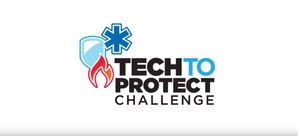 With a series of 10 in-person coding events and an online contest, the Tech to Protect Challenge encourages widespread participation from a diverse community of innovators: students, researchers, inventors, entrepreneurs, technologists, programmers, software developers and more. Contestants are invited to collaborate and develop technology that will address the complex communications challenges Emergency Medical Services (EMS), firefighters and police face daily.
The Tech to Protect Challenge is the first-of-its-kind for the public safety industry," said Dereck Orr, Division Chief of the National Institute of Standards and Technology (NIST), Public Safety Communications Research (PSCR) program. "This initiative will energize and link creative minds from all walks of life with the goal of creating groundbreaking solutions to improve the safety of their communities."
NIST's PSCR Division is committed to driving advancements in public safety communications with cutting-edge research and development through its Open Innovations Opportunities program. Supported by federal funding and strategic partnerships, PSCR's team of scientists and researchers work to connect emergency responders with state-of-the-art technologies and broadband networks to improve their vital operations.
The Tech to Protect Challenge invites participants to submit creative solutions — including mobile apps, data systems and software interfaces — in 10 contests spanning technical areas including:
User Interface/User Experience
Location-Based Services
Security
Public Safety Mission Critical Voice
Public Safety Analytics
Resilient Communications Projects
Watch the Tech to Protect promo:
The Tech to Protect Challenge is proudly supported by the First Responder Network Authority and AT&T. The First Responder Network Authority is an independent authority within the U.S. Department of Commerce whose mission is to ensure the deployment and operation of FirstNet, the nationwide public safety broadband network being built in a public-private partnership with AT&T.
Emergency responders deserve the best tools and highest level of innovation to help them save lives and protect communities," said Jeff Bratcher, Chief Technology and Operations Officer at the First Responder Network Authority. "With FirstNet, public safety now has a dedicated marketplace focused on their broadband communications needs, and this is creating new applications, technologies and software developed for their lifesaving mission. Tech to Protect Challenge will help drive the creation of these vital technologies."
An online contest will also launch in June 2019, allowing participants unable to attend the in-person coding events to virtually submit entries.
All winning solutions in the Tech to Protect Challenge will be awarded from a pool of up to 182 cash prizes totaling $2.2 million, and will receive national recognition.
Learn more at TechToProtectChallenge.org
About the Tech to Protect Challenge
The Tech to Protect Challenge is a national coding challenge designed to help emergency responders— including EMS, firefighters and law enforcement — meet their mission to serve and protect our communities nationwide. The program is a federally-funded initiative led by NIST and its PSCR Division. The Tech to Protect Challenge is supported by SecondMuse, the global innovation accelerator behind NASA's International Space Apps Challenge, and the RedFlash Group, a national public safety consulting firm.
About PSCR
Since 2002, NIST's Public Safety Communications Research Program (PSCR) has worked to drive innovation and advance public safety communication technologies through cutting-edge Research and Development. PSCR works directly with first responders and the solver community to address public safety's urgent need to access the same broadband communications and state-of-the-art technologies that consumers on commercial networks now expect.