Johns Creek Increases Citizen Access to Open Data via Amazon Alexa
The city of Johns Creek developed an Alexa skill that can respond to more than 200 different questions, increasing access to open data.
---
JOHNS CREEK, GEORGIA -- Residents of Johns Creek can ask Amazon Alexa questions they would normally ask related to local government services because the city's data is available to Alexa through a skill called "City of Johns Creek."
Since April, Johns Creek residents can ask questions like:
Alexa, ask the City of Johns Creek for the current zoning of the property at 5800 State Bridge Road?
Alexa, ask the City of Johns Creek, where is Newtown Park?
Alexa, ask the City of Johns Creek, when is the next city council meeting?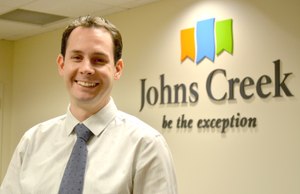 The Alexa skill increases access to open data because it can respond to more than 200 different questions related to Johns Creek operations and services.
Increasing Access to Open Data Saves the City Time and Money
Providing access to the city's data through an Alexa skill saves the city an estimated 10 hours per month answering questions, according to city officials. The estimate was calculated by determining how many questions the skill answers, and how long that process would take a member of the city staff to answer by telephone or email.
Nick O'Day, chief data officer for the city, told EfficientGov by email that the city's GIS team began building their own Alexa skill after seeing an Esri demonstration, the software provider for the city's open data. Johns Creek launched its comprehensive open data portal -- DataHub -- in 2016. It is designed to provide dependable, easy to access insight into all of the city's departments.
Through the site, users can see when and how the city spends money, responds to emergencies, fixes infrastructure and ensures that development standards are met," according to O'Day.
Since launch, DataHub has won several innovation awards for innovation and served as a resource model for other local governments developing open data policies and analytics programs.
Johns Creek received an AWS 2018 City on a Cloud award for innovation.
Learn more about access to open data in this video featuring O'Day: