Lafayette Parish Integrates Carbyne's NG911 Advanced Plugin
Lafayette Parish selected Carbyne's plugin platform to upgrade emergency call center legacy call handling systems.
---
NEW YORK & TEL AVIV -- Lafayette Parish selected Carbyne, a leader in public safety communication, to implement its next-generation 911 technology into the parish's emergency services systems to improve visibility on the scene and improve emergency response for citizens.
This implementation is the first of its kind in Louisiana and continues the parish's 911 digitization efforts.
Carbyne's c-Lite is a plugin that has been installed and enables Lafayette Parish telecommunicators to: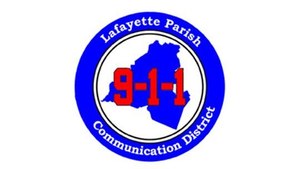 Receive device-based location for 911 and non-emergency calls
Receive call-taker enabled video streams from callers
Instant message with citizens in situations where verbal communications may be untenable
The cost-effective c-Lite platform is simple for telecommunicators to use and sits on their existing systems; the parish did not need to replace any of its current technology.
Lafayette Parish 911 is leveraging advanced 911 technologies such as Mark43 and Carbyne, to make citizens and first responders safer. Both solutions are built for the digital age, providing benefit to our 911 center today and in the future", said Craig Stansbury, 911 director of Lafayette Parish. "Implementing Carbyne's technology, provides our citizens with easily accessible, next generation emergency services – ultimately decreasing time to dispatch and saving more lives."
"We are thrilled to be working with the Lafayette Parish 911 team to implement our life saving innovations into their dispatch facility", Said Amir Elichai, CEO and founder of Carbyne. "With our technology, Carbyne is digitizing legacy processes to make sure that emergency services are as effective as possible, and that citizens can feel safer in any situation."
With current implementation around the world, Carbyne has been able to reduce response time by 65%- in situations where every second counts.
Watch a video about c-Lite:
About Carbyne
Carbyne is a global leader in public safety technology, enabling real-time emergency communication for citizens and Public Safety Answering Points (dispatch centers). Their Next-Generation 911, cloud-based incident response system sits on a global infrastructure and is supported by a powerful ecosystem. Delivering advanced IP-enabled communication features, AI-enriched response functionalities, IoT-enabled capabilities and state-of-the-art caller solutions, Carbyne is enhancing the future of public safety and first response.
Founded in 2014, Carbyne is led by a team of entrepreneurs and technological experts with experience in elite Israel Defense Force units. The company has offices in New York, Mexico and Kiev, with headquarters in Tel Aviv.