Senators Urge FCC Not to Delay on Rural Broadband Funding
A letter from 63 senators to the FCC chair urges funding rural broadband access investments as soon as possible.
---
The below letter was sent to the Federal Communications Chair Ajit Pai by a bipartisan groups of senators, according to Smart Cities Dive. While there have been various federal funding proposals for rural broadband, "it remains difficult to convince some carriers to invest, meaning a 'digital divide' that also affects underserved parts of urban areas." The article also noted that based on FCC data, 80 percent of the 24 million households in the United States that lack reliable broadband are rural, and funding programs like the Universal Service Fund encourage carriers to invest in rural broadband.
Dear Chairman Pai:
We write to express our strong support and sincere gratitude for the recent Order addressing budget shortfalls in the Universal Service Fund's (USF) High-Cost program. The Order is an essential, immediate step in the right direction, and we now encourage the Federal Communications Commission (FCC) to continue down this path by acting quickly on the notice of proposed rulemaking to provide long-term, predictable support. Such additional steps are necessary to ensure rural Americans have access to high quality voice and broadband services.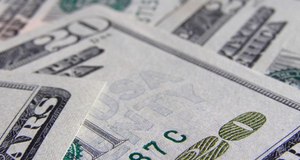 The FCC's recent Order approving an infusion of funds into the USF is greatly welcomed, and will provide needed support for small, rural carriers that rely on the High-Cost USF program. Despite this, persistent limitations on resources can affect the ability of smaller broadband providers to deliver services in our country's most rural communities. The FCC's cost model for smaller operators electing model-based USF support is not yet funded at the designed levels, and carriers not receiving model-based support will once again face significant funding cuts when the program's new fiscal year takes effect on July 1, 2018. These recurring budget shortfalls result in lower speeds, more unserved locations, and higher prices for rural consumers and businesses.
Congress has expressed consistent, bipartisan support for addressing shortfalls in the USF program. In April 2017, 58 Senators called on the FCC to provide adequate resources for broadband delivery services to rural consumers in areas that are the hardest and costliest to serve. In May 2017, 102 Representatives wrote to the FCC, expressing similar concerns about the impacts of insufficient USF resources on rural consumers.
We commend the FCC's actions thus far to address and modernize USF support. Taking action on the notice of proposed rulemaking and establishing lasting solutions that allow the reformed High-Cost mechanism to work as designed would enable many smaller operators to offer high quality, affordable broadband to consumers across rural America. It is important to consider any modifications needed to meet the program's objectives of ensuring consistent network build-out and strengthening ongoing service, for locations otherwise unserved, in our nation's high-cost rural areas.
Thank you for the actions you have undertaken thus far to support the USF and for considering this request. We share your goal of eliminating the digital divide and look forward to working with you to maintain accessible, affordable broadband for rural American consumers and businesses.
Review and download the May 15th letter signed by 63 senators:
Senate Usf Letter to Fcc 5152018 by Ed Praetorian on Scribd