Spike in Ad Fraud Targeting Political Content on Election Day
Ad fraud targeting publishers with political content increased 20,000 percent on Election Day 2018, according to DEVCON.
---
While the biggest news out of the 2018 Midterms on the subject of election security so far comes from resigning Georgia Secretary of State Brian Kemp announcing an investigation into Georgia's Democratic Party for attempting to hack the state's voter registration system, there was an increase in cybersecurity disturbances on Election Day in the form of ad fraud.
DEVCON, a company that provides anti-ad fraud software to media companies, found that on November 6th attacks on publishers' pages with political content increased 20,000 percent.
There were three distinct types of impression exploits on Election Day: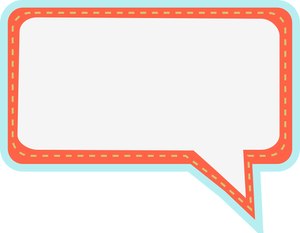 Party Cry
Lucky Star
Flash Dance
Malicious redirects were by far the most common type of ad fraud exploit we saw this year on Election Day. The most frequent of those malicious redirects was what we've called 'Party Cry,' which deployed a set of rotating URLs that performed a series of redirects. Party Cry accounted for 89 percent of all the ad fraud we monitored on Tuesday. The remaining exploits were 'Lucky Star,' which used highly encrypted code to make the fraud tough to detect on networks, and also 'Flash Dance,' which used flash to deploy its redirect," according to a DEVCON statement sent by email.
Ad fraud affects data and destroys the efficacy of online campaigns.
"Advertisers have the chance to take back the control and not risk the possibility that the upcoming election cycle will be infiltrated by cyber criminals. Monitoring firms give political advertisers the unique ability to track each impression they run, with a definitive decision of bot versus human, and in-turn prevent hard earned campaign dollars ending up in the wrong hands," wrote Mark Schlosser, a senior director at White Ops, for a 2016 Campaigns & Elections explainer on ad fraud.
Schlosser noted that Hispanic voters' use mobile devices for reading political news, and have an an increased risk of ad fraud.
Ad fraud hijacks on Election Day related to voting and political content, which can be seen here in DEVCON's Election Day Exploits infographic: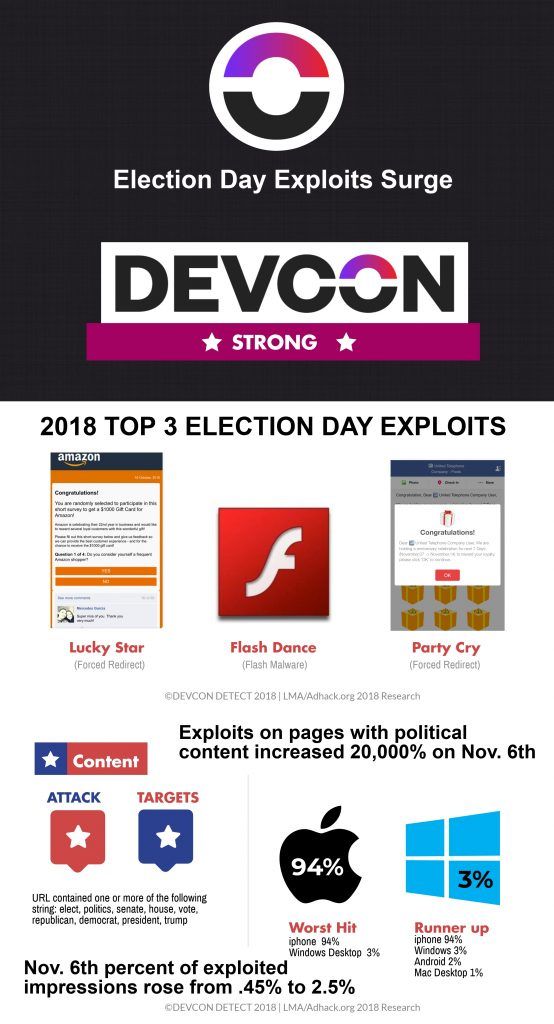 Editor's Note: Updated November 14, 2018: Election Day ad fraud data is part of a larger ad fraud study DEVCON is doing in partnership with the Local Media Association and AdHack.org, according to an October announcement. The study is expected to generate a report in 2019.
Get an overview of ad fraud from the publication Ad Week: