State of The SLED Market for Drones
Find out which states are using drones in daily operations, and where to get more information about drones in public infrastructure and transportation.
---
An American Association of State Highway and Transportation Officials (AASHTO) survey released earlier this year found that 35 of 44 responding state departments of transportation are using unmanned aircraft systems (UAS). The following 20 state transportation departments (DOTs) using drones in daily operations to make projects more sustainable:
Alaska
Arizona
Colorado
Delaware
Georgia
Iowa
Maine
Mississippi
Montana
Nebraska
Nevada
New Jersey
North Carolina
Ohio
Oklahoma
Oregon
Pennsylvania
Tennessee
Utah
West Virginia
"Drones are being used to significantly cut the time it takes to gather data, which is leading to major time and cost savings," said Bud Wright AASHTO executive director in a prepared statement about the survey results.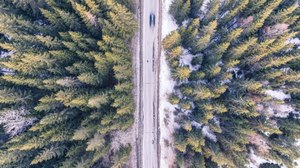 How Are States Using Drones?
Transportation departments are using drones to gather photos and video of highway construction projects. Most states are also employing them use them for various inspection-related services. Ten are using them for bridge inspections, while 18 are using them for emergency response. Other uses include research and traffic monitoring and control.
All state DOTs deploying drones follow either FAA's Part 107 Rule or the department have received a public Certificate of Waiver or Authorization (COA) to conduct drone operations.
Of the 35 states deploying drones, 23 also have policies that cover:
Acquisition
Operation
Airspace restrictions
Skylogic Research has released a Quick Start Guide to Drones in Public Infrastructure to address challenges and solutions to inspecting bridges, dams, highways, towers, railways and other physical assets, according to its company blog.
The whitepaper addresses:
How big is the public infrastructure inspection drone market, and who are the major solution providers?
How do state DOTs, civil engineers, railroads and telecommunications firms use drones and what challenges must be addressed?
What do you need to know about regulations, pilot certification, insurance and training?
What are the best practices for adopting drones into existing workflows?
Request the whitepaper on the public infrastructure drone market on InterDrone.com.