EPA Repealing Clean Power Plan, Bloomberg Says 'Nah' with $64 Million
After EPA announces how it will end the Clean Power Plan, Bloomberg Philanthropies juices Beyond Coal's work with states and cities to develop clean energy.
---
BLOOMBERG NEWS
By Jennifer A Dlouhy
In response to the U.S. Environmental Protection Agency's announcement of a formal proposal to repeal the Clean Power Plan, Bloomberg Philanthropies has announced an additional $64 million contribution to the Sierra Club's Beyond Coal campaign.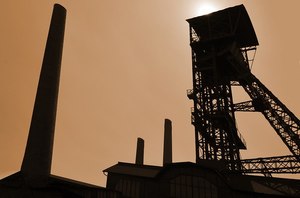 Editor's Note: EPA's Clean Power Plan had set a national limit on carbon pollution from power plants, which accounted for about 40 percent of the nation's total emissions, mostly generated by buildings.
Clean Power Plan Goals Driven by States & Cities
The Sierra Club and partnering environmental groups plan to expand the campaign to retire U.S. coal power plants with the contribution to thwart Trump administration efforts to bolster coal, according to the story.
The funding will support ongoing engagement with mayors, governors, utility regulators and private sector leaders working to develop and implement policies that grow solar and wind power.
The war on coal has never been led by Washington. It has been led by market forces that are providing cleaner and cheaper sources of energy," said former New York Mayor Michael R. Bloomberg told reporters at the Sierra Club's Washington office, adding that it's about saving lives.
Beyond Coal cites the closure of 259 U.S. coal plants since its start in 2010. In addition to supporting local grassroots opposition to coal-fired power, Sierra Club and its partners have worked with state regulators and utility owners on settlements to close coal plants.
Sierra Club indicated the Beyond Coal campaign is halfway there. The next chapter in the campaign is about shifting to clean energy, according to a Sierra Club announcement.
"Today, we're inspired by a vision of making power without pollution," said Michael Brune, the Sierra Club's executive director, at the funding announcement. "We can have our electric sector powered by 100 percent clean energy, a movement where we don't just talk about climate change or wring our hands about climate change, but we do something about it," he said.
Coal Jobs & Jobs Training
Beyond Coal is currently focused on a goal of closing 60 percent of the nation's coal-fired power plants by the end of 2020.
Recently, Energy Secretary Rick Perry asked the Federal Energy Regulatory Commission to develop a rule that would aid nuclear and coal-fired power plants by valuing the fuel they have stored on site.
Bloomberg called it one of the federal government's "worst ideas."
"Coal jobs aren't coming back," he said. "Trying to force taxpayers to subsidize them back into existence will only lead to more death and disease."
However, Luke Popovich, National Mining Association spokesman told Bloomberg News by email that "coal production is up more than 15 percent in this past year while our exports over the same period are up by over 50 percent."
Bloomberg argued that the federal government should focus on retraining coal workers to find new jobs in growing industries.
One example is in coding, which the Appalachian Regional Commission (ARC) POWER grants support. ARC supports job training in multiple coal states and has invested a total of $94 million with additional September 2017 POWER grants.
Bloomberg Philanthropies has contributed more than $100 million to Beyond Coal.