What Could Happen to Dreamers After DACA Dies?
The dreamers may lose their protection from deportation along with their legal permission to work, but lawmakers could act before DACA officially ends.
---
Former President Barrack Obama established Deferred Action for Childhood Arrivals (DACA) in 2012 in order to provide children brought illegally by their parents a chance at American citizenship after immigration legislation known as the DREAM Act failed in Congress. Fast forward to today, and some lawmakers and a lawsuit brought by 10 states are pushing President Donald Trump to end the program designed for the "dreamers."
Trump may end the program as Congress returns on September 4th, but with a 6-month effective date. An end of the program means that nearly 800,000 DACA participants would lose their renewable two-year permits that enable them to stay in the country and work legally, with some Federal worker benefit programs, such as Medicare, according to Politico.
A delayed end to the program could: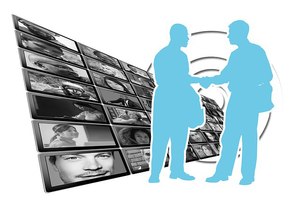 Give Congress time to establish possible protections for DACA permit holder and the DACA-eligible
Give employers time to release their DACA employees
Give the Department of Homeland Security time to instruct the Immigration and Customs Enforcement on how to proceed with DACA recipients
U.S. Citizenship and Immigration Services, which runs DACA, could limit the sharing of personal information submitted in applications, if the agency is instructed to. Or, ICE could gain access to the DACA data, and track down the dreamers for deportation.
The DACA-eligible range in age from approximately 10 years old to 36 years old. DACA applicants must be 15 years old, unless they are facing a deportation proceeding. According to Newsweek, nearly 2 million people are DACA-eligible by 2016 numbers.