$2.8 Million to Combat Violence Against Women in Maryland
Maryland's STOP VAWA grant program aims to boost victim-centered public safety strategies to combat violence against women. 
---
Through a designation by Department of Justice's Office on Violence Against Women (OVW), the Maryland Governor's Office of Crime Control & Prevention (GOCCP) is providing more than $2.8 million in grants through it's STOP Violence Against Women Formula Grant Program (VAWA).
The STOP (Services, Training, Officers, Prosecutors) VAWA program is aimed at encouraging victim-centered law enforcement, prosecution and court strategies to prevent and defend against violent crimes against women in the state.
This is just one of the 25 programs that target violence against women through the DOJ's OVW, including grants to address sexual assault in rural areas and crimes against women with disabilities.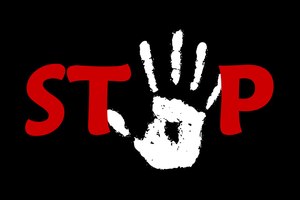 Applicants seeking funds through the STOP VAWA program should focus projects on four federal priority areas:
#1 Improve services and response to victims of sex trafficking.
#2 Increase support for survivors of sexual assault, including services, law enforcement response and prosecution.
#3 Increase access to OVW programming for marginalized or underserved populations.
#4 Increase the use of evidence-based and evidence-building practices.
In addition, programs are required to support one of several federal purpose areas in order to receive funding:
Training officials to identify and respond to crimes against women
Developing and cultivating officials specifically targeting crimes against women
Developing and implementing more effective officials and services dedicated to preventing, identifying and responding to crimes against women
Developing or expanding communications systems to track data from crimes against women
Strengthening victim services and legal assistance programs
Strengthening programs to address the needs of Indian tribes in dealing with violent crimes against women
Supporting a variety of statewide efforts to coordinate the response of law enforcement, court systems, prosecutors and other officials to crimes against women
Training sexual assault forensic medical personnel examiners in the collection of evidence and providing expert testimony in cases of crimes against women
Strengthening programs to assist officials when dealing with the needs and circumstances of older or disabled women who are victims of violent crimes
Providing assistance to victims of domestic violence and sexual assault in immigration matters
Maintaining core services while initiating new programs and ideas
Supporting the placement of "Jessica Gonzales Victim Assistants" to serve as a liaison between law enforcement and victims of sexual assault and domestic violence
Provide funding to create, implement and expand crimes against women protocol
Developing and expanding policies that promote best practices when dealing with violent crimes against women
Developing or creating Sexual Assault Response Teams (SARTs)
Developing best practices related to the investigation and prosecution of violent crimes against women, as well as working with the victims
Developing or strengthening programs that address sexual assault against men, women and youth in detention or correctional facilities
Creating an inventory of sexual assault kit backlogs and develop polices and protocols to address the backlog, including notifying and involving victims
Developing programs that address sexual crimes against men and women who may have difficulty accessing traditional programs based on their sexual orientation or gender identity
Strengthening prevention and education programming to address sexual assault, domestic violence, dating violence or stalking
All awards require a 25 percent match from the selected organizations.
Applications for STOP Violence Against Women grants are due by August 24th.
Apply for a STOP VAWA grant online through the GOCCP website. 
Watch the video below for more information about the STOP VAWA grants.