Sparkplug Foundation Funds Community Organizing, Startups
Small projects created by community organizing and startups are eligible. They can involve music or education to address inmate education, victim empowerment, environmental justice school safety and more.
---
Editor's Note: The 2019 Sparkplug Foundation grant applications are due October 15, 2019.
Applications are being accepted for the 2018 Sparkplug Foundation grants geared towards assisting small projects created by community organizing and startup organizations.
The family foundation grants are unique in that they are specifically awarded to smaller, on-the-ground operations that lack large budgets. Applicants should request funds for use in one of three areas: community organizing, music or education.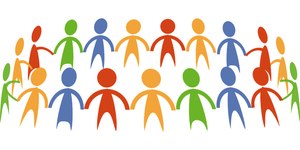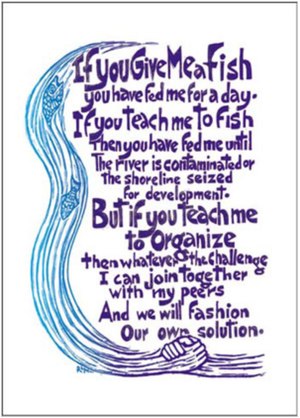 Community Organizing
Applicants considering submitting documentation for a community organizing project should make sure they understand the difference between community organization projects and service projects. Only projects that are organized by the community will be funded; community service projects will not be considered for an award.
A graphic on the Sparkplug Foundation website uses a quote to help applicants understand what kind of projects the grants can be used to fund.
"If you give me a fish, you have fed me for a day. If you teach me to fish, then you have fed me until the river is contaminated or the shoreline seized for development. But, if you teach me to organize, then whatever the challenge, I can join together with my peers and we will fashion our own solution."
One example on the website states that they will not fund programs that provides social services to sexual assault victims, however they would fund a project organized by the victims themselves.
Music
Community projects funded through the music category should be used to launch new voices and ideas, such as emerging professional musicians or music-development programs. Sparkplug Foundation grants cannot be used to supplement music programs suffering from school district budget cuts.
Education & Teaching
While the foundation grants cannot be used to fund schools, many selected community projects are often developed by local citizens and brought to the school for the benefit of students. Projects that are selected to be funded in this category usually embrace education as a community activity. Additionally, approved projects have also included those created and organized by teachers to help improve the education system.
Past Sparkplug Foundation Projects
The specificity of the family foundation grants increases the chance of smaller organizations and startups receiving funding, when they may often be overlooked by larger corporate and government-based funding entities.
Two recent projects have been funded through Sparkplug Foundation grants that seek to provide education opportunities to individuals in the criminal justice system.
Inmate Education Projects
Address This!, an education and empowerment project from the Pennsylvania Book Through Bars organization was funded by a Sparkplug Foundation grant in 2013. The non-traditional correspondence course is specifically focused on incarcerated individuals in maximum facilities and solitary confinement, as well as for those in medium- and minimum-security prisons. Over a six month period, the program provides a series of courses designed to provoke critical thinking, self-reflection and empowerment.
A 2017 Sparkplug Foundation grant helped fund the Academic Peer Education Project, which provides quality teaching materials to incarcerated men with Associate's Degrees, who use their education to teach math and literacy prep courses for inmates preparing to take their GED exam.
The deadline to apply for a Fall 2018 Sparkplug Foundation grant is Oct. 3, 2018.